"Bizcash offer a fantastic service, it's fast, convenient and far more advanced than any other finance facility I know of. They have helped our business enormously."
Jonathan Erskine has been trading commodities for more than 25 years. In Hong Kong, China, and the UK, he has traded everything from clothing to computers, cellphones to scrap metal, grain to cement. Now back in his native Durban, Erskine has emerged over the past decade as one of South Africa's leading coal traders. "I've been a trader most of my life, but I've never traded in paper or futures – it's got to be something you can put your hands on," says the three-time Ironman triathlete and father of three. Erskine is the CEO and co founder of IPC Coal and Highveld Coal – the latest in a long line of successful trading companies he has formed and helped flourish. Established in 2008 and 2013 respectively, the companies supply in excess of R25 million worth of coal each month to some of the country's biggest manufacturers, including paper mills SAPPI and Mondi, sugar mills Tongaat Huletts and Illovo, power utility Kelvin Power Station and steel giants Scor Metals and Highveld Steel. Erskine has also recently opened up a logistics arm to transport the coal, amounting to 20,000 tons of product a month split evenly between road and rail.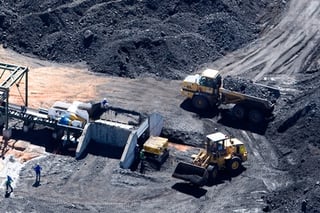 "It's not just about selling quality product at a competitive price," he says. "We also deliver the product safely, reliably and efficiently. It's all part of the service we supply." Like any other commodities trader – or just about any other business owner for that matter – cash flow is by far the biggest challenge he faces.
Read our blog on the importance of better understanding cash flow:
Better understand cash flow to ensure your business's financial health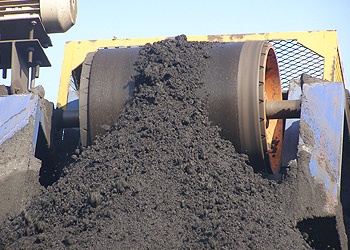 "Anyone can set up a transaction – any Tom, Dick and Harry can trade anything –but funding the transaction is where it gets difficult," Erskine explains. "You need a lot money in hand to play this game. The problem is, trade facilities are difficult to get – you need a strong track record, credible buyers and suppliers. Banks have become notoriously tight-fisted with their lending.
To find out what you need to qualify for Invotec invoice financing, read our blog:
Going Alternative: Qualifying criteria for alternative business financing
Even where they do grant loans, banks are also slow and laborious, with bureaucratic procedures that can take weeks to take effect. This is where an agile lender like Bizcash has been so important to Highveld Coal. "… months ago, a colleague introduced me to Bizcash," says Erskine. "I was struck immediately by how easy and straightforward it was. Everything was online and automated, and invoices simply had to be uploaded to the system. The entire process was quick and painless. I'd battled with other trade finance companies in the past who were complicated and difficult to work with, but Bizcash were fantastic." Erskine has been particularly struck by what he calls the company's "new wave technology". "Technology is changing every minute of the day. Unlike other financing institutions I've encountered, Invotec have made it their business to keep pace with this technology. This is how they are able to offer a state-of-the-art service." In addition to speed and convenience, Erskine says the Invotec rates compare favourably with other financiers. "The South African market is expensive for trading, and the rates charged by banks and other lenders are extremely high compared with the rest of the world. Within this context, Bizcash offers a fair rate.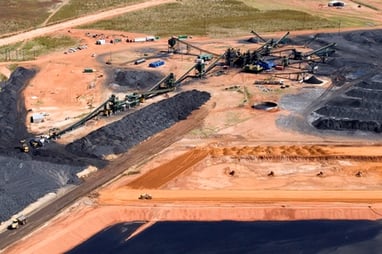 "It's also important to note that many traders in South Africa are cash-strapped at the moment, and if you are able to secure steady, reliable cash flow, you have a significant competitive advantage. This is where Bizcash have been most beneficial for us." Going forward, Erskine has ambitious plans to open up his own coal mines – "supplying our own product rather than procuring it from others, bringing the business closer to source" – and will continue to partner with Bizcash in pursuit of these goals. "Bizcash is helping us address challenges and reach towards our objectives, and I'll definitely continue to use them and perhaps grow to a larger facility. I'd highly recommend Bizcash to other companies. Just not to our competitors!"